What does your future hold? What do you need to know?
Let me help you find the answers.
BOOK A READING
About Russel

Russel Andrade has an uncanny gift for seeing and accepting who you really are and facilitating your awareness of what you really want out of your life.
As a clairvoyant, psychic, channel and life coach for over 15 years, Russel can help you understand where you are, how you got there, where you are heading, and how to live your life to its fullest potential and meaningful purpose.
Because of his extensive education, training and experience, his client sessions are much different than a basic "psychic reading."
Russel knows that the future depends to a great extent on the choices we make now, so he uses not only his psychic abilities but also intuitive counseling to show you the possibilities that could move you forward in the direction you wish, empowering you to know what is true for you, become more conscious and authentic in your everyday life, and eliminate the barriers you have to receiving and creating a life you truly desire.
For home and business clearings, Russel is able to quickly tune into the energies present on the property, assess what is causing the negative or disruptive feeling in the place, and clear it out. He then brings your home or business into attunement and harmony with you and your purpose or intentions for the space.
"I am deeply passionate about helping people connect with their inner wisdom. I'd love to help you to tap into what is true, authentic and resonant for you, so you can create a life you love."
What people say about Russel
"Russel is amazing! I have worked with him on several occasions and he has always been so in tune with what is going on in my life. He has helped me move forward with not only relationships but with my professional career. He makes it easier to understand the past and why I am the way I am or why situations occurred. I love him, he's the BEST!"
—Amy C.
Costa Mesa, CA
"After struggling with several issues in our home and finding it difficult to leave to move elsewhere, Russel provided a house healing. He communicated what he was doing throughout the whole process and made us feel comfortable. The end result? The problems went away and we were able to move on."
—Susan P.
San Diego, CA
"I've been working with Russel for 7 years for psychic readings and energy work. Working with Russel has given me insight I would never have had without his support. I truly treasure the value he brings to my life and without him, I would be walking around this earth a lot less conscious than I do today."
—Kim M.
Broomfield, CO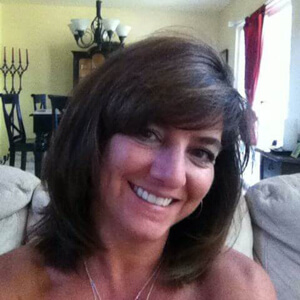 "I love working with Russel! After each call, I feel energized and whole. He helps give me direction and clarity to feel confident in my life and decisions. I also know that he really cares about me and my well being. He has a passion and talent for what he does and I always find value in our readings."
—Clara C.
Lafayette, CO
"My apartment had borne witness to five years of debilitating illness, arguing, and divorce, and it felt like a dark, dim and sad place to be. I later learned that the previous occupant had died there after a long illness, too. In one session with Russel, my house felt like a home for the first time: bright and open, all the negativity gone. I was finally able to recover my health and move in a positive new direction in my life."